Tennessee ABC Server Permit & TIPS Certification
Both Certifications in One Class for one Low Price!
Permiso del Servidor ABC Español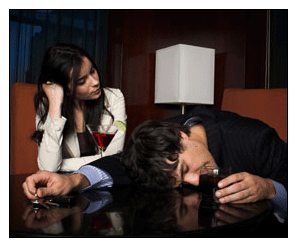 The State of Tennessee requires all servers and bartenders who serve alcohol to attend an approved responsible alcohol program and receive a State-issued Alcohol Beverage Commission Server Permit. This permit is good for 5 years. The State of Tennessee has not approved online ABC training.
Our ABC trainers are approved by the State of Tennessee and upon successful completion of the 5-hour ABC class you will be able to receive your ABC Server Permit from the State of Tennessee and/or renew your Server Permit with the State of Tennessee.
The TIPS Program, (Training for Intervention Procedures), is the global leader in education and training of responsible alcohol service having trained over 4 million participants over the last 30 years. It's recognized in in all 50 states and in over 30 countries.
We are the only independent TIPS trainer in Tennessee offering classes to the public. The State of Tennessee requires you to have an ABC server permit. Why not choose a program that is recognized nationwide and around the world; you never know where the world may take you! You will get your certification results right away so you can get your ABC Server Permit ASAP.
TIPS has granted the Professional Bartending School/Tennessee ABC Classes LLC as the only trainers in the "State of Tennessee" to receive their certification results immediately allowing to get your ABC Server Permit just as fast as other local programs. 
Our company has been training students in responsible alcohol service in Tennessee since 1992. Very few trainers if any in Tennessee have our experience and expertise. Our main trainer, David Edwards has been training students in Responsible Alcohol Service in Tennessee for 26 years.
Our other top trainer, Randy Jansen has been training students in responsible alcohol service for 12 years and was recently names by "TIPS" as their "Featured Trainer of the Month". Randy is also a former "Instructor of the Year" for the Professional Bartending Schools of America.
In addition, Professional Bartending School has been one of the top Bartending Schools in the country for over 26 years and has won the prestigious "Bartending School of the Year" award nationwide 13 out of 14 years. So training is what we do best.
GET YOUR MANDATORY ABC SERVER PERMIT THAT ALLOWS YOU TO SERVE ALCOHOL IN TENNESSEE AS A SERVER AND A BARTENDER WITH US!
By attending the TIPS Training class you will not only receive your required 5-year TABC Server Permit card but you'll also receive the official TIPS Certification Card. This will allow you to qualify to bartend anywhere in the country in case you decide to move and also looks impressive on your resume. 
The "TIPS" class is fun and not some trainer just reading to you out of a manual for 5 hours and then taking an exam. The program uses interactive videos and role playing that make the class fun. Many hotels and restaurants require their employees to attend the "TIPS" Program to work there.
Go with a program that the Hotel and Restaurant industry trust and add the "TIPS" Certification to your credentials and resume. Instead of attending a program developed locally and primarily for Tennessee why not attend a training program recognized around the world? 
Important Changes by the Alcoholic Beverage Commission:
Effective February 1st, 2018, the Alcoholic Beverage Commission has changed their procedures on the process of obtaining your 5-year Server Permit (or renewing your Server Permit) that allows you to serve alcohol as a bartender or a server. Now all applications for the Alcoholic Beverage Commission must be completed ONLINE and your $20.00 State Fee must be paid online before you can take a scheduled ABC Class.
The good news is that you'll be able to print your card online instead of having to go downtown to the Alcoholic Beverage Commission to pick it up as in the past. You will be required to complete this process on an actual computer and have a valid email address. Tablets and smart phones will not work you must be on a real computer!!! 
This is where the Professional Bartending School is committed to helping you get through this process. Not everyone is computer savvy so we are here to help you make this process as simple as possible. Most trainers are just telling you that all you have to do is get an RPLS number from the ABC prior to taking the class.
It's just not that easy!! We will provide detailed instructions to help get you through this process. We can also provide you personal assistance if you need additional help!! We want to make your experience of taking our class and receiving your ABC Server Permit as easy as possible!! 
Procedures for attending our nationally recognized 5-Hour "TIPS" Program (ABC Server Permit Class) and processing your state application to receive your server permit:
Sign up and pay for our "TIPS" ABC Server Permit class on our secured website to save your spot for an upcoming class or you can call the school at (615) 885-5800 to reserve your spot.
The price for our ABC Server Permit Class (5-Year Permit) to legally sell alcohol as a server or a bartender and the "TIPS" Certification is only $70.00. You get both cards for the same price. You will pay the "State of Tennessee" an additional $20.00 for them to process your application.
Permiso del Servidor ABC Español

---
Online Application Instructions
Here are the basic steps to getting your online application processed and paid for. Below are simple steps and links to follow to help you navigate through the State's site.
Your first step is to create your personal RLPS account. Go to https://rlps.abc.tn.gov/citizenaccess/ to create an account. Click on "License". Create your account by providing your personal information and then accept the terms to continue to register. Enter all of your contact information and finish creating your account. When your account is set up log into your account.
Here is a link for a video tutorial in case you need step by step instructions on setting up your account. https://www.youtube.com/watch?v=rYJ2sz_pjfo&feature=youtu.be

Next you will process your application and pay your $20.00 state fee. Click on the "License" tab and complete your application for your Tennessee ABC Server Permit. Answer all required questions.

If you are a U.S. Citizen you will upload a copy of either your Driver's License, State ID, or any other acceptable State Identification card. (Immigrants will upload their proper cards and documentation the same way) The best way to do this is to take a picture of your ID and email it to your computer. Save the photo and then upload it to your application.

You'll pay your $20.00 processing fee using a credit card or debit card. At this point you will receive your RLPS number.

Make sure you bring your RLPS number to your class for your instructor.

If you have trouble getting your RLPS number please call us at 615-885-5800 or call the state office at 615-741-1602 and they will help you get registered.
The Professional Bartending School is committed to providing you with the finest program offered when receiving your 5-Year ABC Permit and then helping you in any way we can on getting you registered with the State. If you have any issues feel free to call the school at (615) 885-5800 and ask for David (other staff members can help you too) and we can give you further assistance. But more than likely if you follow the instructions and use the tutorials you will not have any problems. It's a fairly easy process. Cheers!
Read our Frequently Asked Questions below for answers to most of your questions.
Frequently Asked Questions About the ABC Class
(Q) How Much Does it Cost?
(A) The ABC class costs $70.00 and is paid to us when registering. You may pay by (1.) Enroll Online above using the "Buy Now" button. (2.) Call us at 615-885-5800 and pay by credit card over the phone. (3.) Visit the school in person and pay by cash, business check or credit card.
(Q) How Often are the Classes Held?
(A) We hold ABC classes several times a week. Class dates and times are published on this page.
(Q) I Own a Bar, Restaurant or Catering Company. Can I Sign Up a Group of My Staff Online?
(A) YES! Simply change the quantity on the first page after you enter the class date and phone and click the "Pay Now" button. You may change the quantity to the number you need and click on the "update" link. Don't worry if the total number will be in multiple classes. We will contact you quickly after you sign up using the phone number and/or email you entered and get the names and dates of your attendees.
(Q) Are There Any Charges for Materials or Hidden Fees?
(A)No! The $70.00 covers all class and materials costs. You will have to pay the State of Tennessee $20.00 when you apply for your card. This fee is separate and charged to every student from any trainer by the State of Tennessee.
(Q) Can I Sign Up and Pay Online?
(A) YES! We now offer payments online using PayPal. Simply click on the "Buy Now" button above and you may register for class by paying online with any major credit card or a PayPal account. Once you pay online, we will contact you by phone and email to confirm your class. Please provide your cell phone number when registering so we may reach you.
(Q) Can I Pay by Cash or Check?
(A) YES! Simply visit the Professional Bartending School of Nashville during business hours and you may pay by cash, or business check. For directions to our school, visit our directions page.
(Q) Can I Take the Class and Get My ABC Server Permit If I Have a Felony Conviction?
(A) The State of Tennessee Beverage makes that determination. You may take the class from us, but the Tennessee ABC says you will not be eligible for a server permit if you:
Have been convicted of a felony within the previous 4 years;
Have been convicted of a misdemeanor or a felony relating to the sale of alcoholic beverages, beer, schedule 1 or 2 controlled substances, any sex-related crime, or embezzlement within the previous 8 years;
Have had your server permit revoked within the previous 5 years;
Have had ownership interest in the previous 8 years in an establishment which has had its license revoked.
The felony information above is provided by the Tennessee Alcoholic Beverage Commission. Professional Bartending School can not be held responsible for the accuracy of this information or any future changes made by the Alcoholic Beverage Commission on their requirements to obtain an ABC Permit.

All Students must arrive 30 minutes prior to scheduled class times. We do lock the ABC class doors 10 minutes before scheduled class time. If you get locked out or miss your ABC class there is a $20.00 rescheduling fee. THERE ARE NO REFUNDS ISSUED FOR THE ABC CLASS!! NO EXCEPTIONS!!

Please call us at (615) 885-5800 if you have any questions or to register over the phone!